ANNOUNCING THE NEXT SPEAKER MEETING TO BE HELD ON
Sept 5 at 7:00 PM
Dr Andy Leuchter on Treatments for Depression
See below for more information!
Janis Black Warner SPEAKER SERIES
Sponsored and funded by Janis Black Warner
(Please scroll down for the particular speaker or month you're interested in)
At Vista Del Mar Child & Family Services
LOCATION:
3200 Motor Ave, Los Angeles, CA 90034
Near the 10 Freeway and National Blvd – South of Pico in West LA
Parking on campus: When you enter the gate off of Motor Ave, drive forward and turn left at the cross street for parking near the Board Room where the meetings will be held.
---
SEPTEMBER 2018
Wednesday – September 5th – 7pm
Dr Andy Leuchter on Depression and TMS (Transcranial Magnetic Stimulation) Treatment
Dr. Leuchter is Director of the Transcranial Magnetic Stimulation (TMS) Clinical and Research Program at UCLA. He is an expert in the use of TMS for the treatment of Major Depressive Disorder (MDD), and its potential uses for other neuropsychiatric disorders, including anxiety disorders, PTSD, auditory hallucinations, and tinnitus.
TMS is one of the treatment options among what is called Neuromodulation treatments.  Neuromodulation is an emerging class of technologies that apply magnetic or electrical energy to the brain to treat depression, epilepsy, Obsessive-Compulsive Disorder, Parkinson's Disease, and other neuropsychiatric illnesses.
Come to our speaker meeting and hear about it!
---
JUNE 2018
Wednesday – June 6th – 7pm
FAMILY PANEL
Families share their stories of survival, resilience and recovery facing mental illness.
---
MAY 2018
Wednesday – May 2nd – 7pm
TIRED OF HAVING THE TRAUMA OF A MENTALLY ILL RELATIVE CONTROL YOUR LIFE ?
Learn to train your nervous system's natural ability to be calm and resilient.
Bio: Ellen Ledley, LCSW is a psychotherapist in private practice in Santa Monica and at Bridges to Recovery, a psychiatric facility in Los Angeles. She specializes in the therapeutic approaches Somatic Experience (SE) and Trauma Resilience (TRM).
---
APRIL 2018
Wednesday – April 4th – 7pm
MARIJUANA AND MENTAL HEALTH – UNDERSTANDING THE RISKS
Dr. Danovitch is Chairman of the Department of Psychiatry at Cedars-Sinai Medical Center. His clinical practice and research focuses on substance use disorders, particularly marijuana, as well as the integration of medical and mental health services. Dr. Danovitch is the author of over 50 original articles and book chapters, and is a prior recipient of the Golden Apple Award for excellence in teaching. He is a Distinguished Fellow of the American Society of Addiction Medicine, Fellow of the American Psychiatric Association, and Past President of the California Society of Addiction Medicine. In 2016 he was appointed by Governor Jerry Brown to serve as a Commissioner on the California Mental Health Services Oversight and Accountability Commission.
---
MARCH 2018
Wednesday – March 7th – 7pm
WHY SCHIZOPHRENIA LEADS TO SOCIAL ISOLATION
"I have never encountered a condition so perplexing, both scientifically and clinically," said Green, who is a senior research scientist in the Semel Institute for Neuroscience and Human Behavior at UCLA. From that point on, he knew he wanted to devote his research to schizophrenia.
Bio: Michael Green, neuroscientist and professor of psychiatry and bio-behavioral sciences at UCLA, has been fascinated with the human brain, behavior and mental illness since his undergraduate days. In graduate school at Cornell University, he worked in a state hospital with people who had schizophrenia. While working with them, Green noticed he could be having an ordinary conversation one moment, and then suddenly the conversation would shift dramatically, erasing the common ground they had established.
---
FEBRUARY 2018
Wednesday –February 7th – 7pm
HOW TO IMPROVE COMMUNICATIONS WITH YOUR LOVED ONES
LEARN FROM SANJEET SIHOTA, MSW
THE 'LEAP' METHOD OF COMMUNICATION
TO IMPROVE YOUR RELATIONSHIP WITH
 YOUR MENTALLY ILL SIGNIFICANT OTHER
"LEAP" METHOD OF COMMUNICATION IS FROM DR. XAVIER AMADOR'S BOOK  "I AM NOT SICK, I DON'T NEED HELP." 

Bio: SANJEET SIHOTA, MSW 
Sanjeet was a student at UCSB when he became ill.  After leaving school, he was diagnosed with schizoaffective disorder and was hospitalized several times during the next four years.  He struggled with the side effects of medication, with memory impairments, and with the pain of having been diverted from his dreams.  A year later, he began visiting a program called the Life Adjustment Team in Culver City.  With the support of their psychosocial rehabilitation programs and the dedication of the staff, Sanjeet began to move toward recovery.  Describing the support of a particularly committed staff member, Sanjeet explains, "These illnesses can be so traumatic, and that type of connection is needed to give hope to the person just to start to try again. So, he offered me the type of relationship was more than just his job. He was able to convey that 'I care about you as a human being. I believe in you so much.'"  During this time, Sanjeet volunteered at a senior health center, and he soon enrolled at Santa Monica College.  After transferring to UCLA, he graduated with a B.A. in psychology, and he received his Master of Social Work at USC.  Sanjeet is currently a social worker in private practice.
.
---
JANUARY, 2018
Wednesday – January 3rd – 7pm
IDENTIFYING  THE TRAUMA IN MENTAL ILLNESS
Medication treatment for my severe Bipolar Disorder was/is critical, but treating the trauma caused by my Bipolar Disorder brought Sarah back after 19 years. My experience and subsequent research also revealed how much trauma affects family members. Join me to discuss the tangible, concrete techniques that gave me hope, and then gave me myself.
Bio: Sarah Jakle, MPP, MSW
---
DECEMBER 2017
Wednesday – December 6th – 7pm
QUESTIONS AND ANSWERS ABOUT LIVING WITH MOOD DISORDERS
Bio:  Dr. Eric Levander is a board-certified psychiatrist, Assistant Clinical Professor, David Geffen School of Medicine at UCLA, and a Distinguished Fellow, American Psychiatric Association specializing in medical and psychotherapeutic treatment for depression, bipolar disorder, anxiety spectrum disorders, attention deficit disorder, psychosis, and other mental health issues.
Eric Levander, M.D., M.P.H., D.F.A.P.A.
Assistant Clinical Professor, David Geffen School of Medicine at UCLA
Diplomate, American Board of Psychiatry and Neurology
Distinguished Fellow, American Psychiatric Association
---
NOVEMBER 2017
Wednesday – November 1st – 7pm
SAVING LIVES THROUGH RECOVERY
CLARE Foundation is committed to saving lives through recovery. The California-based alcohol and drug and mental illness recovery facility offers a full continuum of care with 11 residential, outpatient, and prevention programs in Santa Monica, Venice, Culver City, and West Los Angeles. Gender-specific care, a compassionate and caring staff, comprehensive treatment plans, and 12-step programs give clients all of the practical tools they'll need to rebuild their lives, regain their self-esteem, and achieve self-sufficiency and long-term sobriety.  Clare is now a dually diagnosed treatment facility.

 Bio: Lisa Steele, Ph.D. has dedicated the last 30 years of her life to working in the substance abuse and mental health treatment field. She has led organizations of all sizes serving those with co-occurring substance misuse and mental health disorders, with the focus on access to care for the most under served and challenged. She operates with the understanding that the whole person must be treated, including the mind, body and spirit. Dr. Steele worked with the Los Angeles Department of Mental Health for many years, working to bridge the gap between mental health and substance abuse treatment services, so that people with addictions could obtain treatment through all avenues.
---
OCTOBER 2017
Wednesday – October 4th – 7pm 
VIDEO GAMES, EXERCISE AND 3 MONTH LONG INJECTIONS:  SCHIZOPHRENIA AND SOME NEW TREATMENT OPTIONS
Come and learn about the newest treatments for recovery of schizophrenia.
Bio: Michael Boucher is a Health Sciences Assistant Professor of Psychiatry at UCLA. He is an attending psychiatrist at the Resnick Neuropsychiatric Hospital at UCLA, and is the associate medical director in the UCLA Aftercare Schizophrenia Research Clinic. 
---
SEPTEMBER 2017
Wednesday – September 6th – 7pm
WHAT IS THE PAINTED BRAIN?
The Painted Brain is an organization where people with mental illness can find a place to belong and express themselves through writing, art and music.   Come meet the panel and learn how the Painted Brain program has added to the quality of their lives and helped in their recovery.
Bio: Dave Leon is a Licensed Clinical Social Worker and Founding Director of Painted Brain. He started Painted Brain with members of an art group at Didi Hirsch in 2004. Five original members of this art group are still active participants in Painted Brain. The Painted Brain is a community of mental health activists using media and the arts to change the discussion about mental illness. He recognized early in his career that the mental health system fails to provide the most important aspect of mental health and recovery, a sense of community.
---
JUNE 2017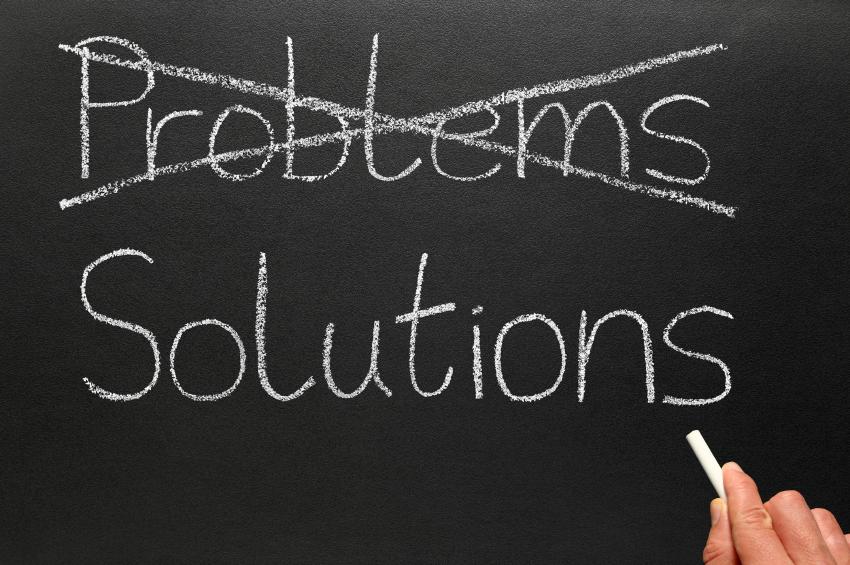 Wednesday June 7th – 7PM
Steven L. Mandel M.D., Founder of Ketamine Clinics of Los Angeles
Dr. Mandel will be speaking on: Ketamine Therapy — Solutions for mental illness.
Bio: Dr. Steven Mandel, MD is the founder of the Ketamine Clinic in Los Angeles.  Dr. Mandel's background in anesthesiology and psychology prepared him for ketamine infusion therapy.  He has done over 3,500 infusions to date.  H's been on "The Doctors" presentation on PBS television and has written about ketamine treatment in the 'Anesthesiology News' publication.  Dr. Mandel majored in Psychology at NYU and completed his PhD. at the University of Cincinnati in the graduate program of psychology on a full scholarship.  After graduating from the USC Keck School of Medicine, he completed his residency in anesthesiology at Mass General Hospital and UCLA Center for Health Sciences.
---
MAY 2017
Wednesday May 3rd – 7PM

Marc Shulman, CPSA, founder of National Center on Life Planning  
Mr. Shulman will be speaking on: Special needs planning for persons who cannot speak for themselves.
Bio: Marc Shulman, founder of National Center on Life Planning has been advising families for over 30 years on special needs planning for their relatives with mental illness.   A session with Marc will guide families through all the steps to guarantee their relative a safe and compassionate future.   Do not miss this opportunity to learn about life planning.
---
APRIL 2017
Wednesday – April 5th – 7pm
Dr. Waguih William IsHak, MD, FAPA, will be speaking on: "The Impact of Psychiatric Disorders and their Treatments on Sexual Function: Solutions to the Problems." 
Sexual dysfunction plays a large role in mental health. Mental health diagnoses include a number of sexual components. Medication side effects also often include sexual issues.  In recent years, the treatment of sexual dysfunction has shifted from mostly psychosocial interventions, such as sex therapy, to the use of recently developed biochemical interventions, such as the phosphodiesterase type 5 inhibitors. However, the increased focus on the medical treatment of erectile problems has been accompanied by a neglect of the biopsychosocial factors that affect individuals and couples. Dr. IsHak will address a number of these issues.
Dr. Waguih William IsHak, MD, FAPA
Bio: Waguih William IsHak, MD, FAPA, is Clinical Professor of Psychiatry at the David Geffen School of Medicine at University of California Los Angeles (UCLA) Department of Psychiatry and Biobehavioral Sciences, and Vice Chairman for Education and Research at the Cedars-Sinai Medical Center Department of Psychiatry and Behavioral Neurosciences. At Cedars-Sinai, Dr. IsHak directed the Psychiatry Residency Training Program, Medical Student Education in Psychiatry, and the Adult Psychiatry Outpatient Service and is serving as Consultant Psychiatrist, Consultation-Liaison Psychiatry Service. He has lectured and published on clinical and research areas, which include quality of life as a critical outcome measure of healthcare interventions, mood disorders especially depression, sexual medicine, outcome measurement in psychiatry, and computer applications in psychiatry. His articles have appeared in many prestigious journals, such as JAMA Psychiatry, Journal of Clinical Psychiatry, Harvard Review of Psychiatry, Journal of Affective Disorders, Journal of Sexual Medicine, Journal of Graduate Medical Education, and Quality of Life Research. Dr. IsHak is a Distinguished Fellow of the American Psychiatric Association.
---
MARCH 2017
Wednesday – March 1st – 7pm
Dr. Susan Smiley, Ed.M., will be speaking on: "The Healing Power of Neurofeedback" 
Neurofeedback is quite simply the most  braineffective and affordable treatment available for an array of psychological, cognitive and neurological conditions. The innate adaptability of the human brain – it's neuroplasticity – makes healing from many conditions possible. Unlike medications, neurofeedback is not a band-aid, simply masking a wide range of ailments like Depression or Anxiety disorders, Bipolar disorder, OCD, Borderline, insomnia, ADD/ADHD, and PTSD.
Dr. Susan Smiley, Ed.M.
Bio: Susan Smiley, Ed.M. is a Los Angeles based neurofeedback practitioner, successfully treating children and adults with a variety of mental health and cognitive issues. Neurofeedback was the most effective modality she found that significantly helped her own chronic depression and trauma history. Susan was also the filmmaker of the acclaimed documentary Out of the Shadow about her family's experience of her mother Millie's schizophrenia and life in the public mental health system. She can be found on the Web at Smiley Neurofeedback.
---
FEBRUARY 2017
Wednesday – February 1st – 7pm
NAMI Consumer Panel Presentation
You will not want to miss this event!  Individuals with mental illness share their stories of their illness and their individual pathways to recovery.
This presentation is a brief yet comprehensive panel discussion about mental health conditions–Individuals; clients and consumers with different mental health conditions present personal testimony and discussion. This presentation enriches the audience's understanding of how people with these serious disorders cope with the reality of their illnesses while recovering and reclaiming productive lives.
---
JANUARY 2017
Wednesday – January 4th – 7pm
Dr. Jamie Feusner will be speaking on: "Effective treatments for OCD and body dysmorphic disorder, and how you can change your brain by changing your behaviors." 
An update on medication, brain stimulation, and cognitive-behavioral therapy for OCD (and medication and cognitive-behavioral therapy for BDD), and a little bit about our recent brain imaging research showing how the brain changes in OCD with cognitive behavioral therapy.
Dr. Jamie Feusner, M.D., Professor of Psychiatry, David Geffen School of Medicine at UCLA.
Bio: Dr Feusner is Professor of Psychiatry at UCLA, where he is Director of the Adult OCD Program and Director of the Eating Disorders and Body Dysmorphic Disorder Research Program. Dr. Feusner has conducted brain imaging research on the effects of cognitive-behavioral therapy in OCD, as well as the first functional brain imaging studies in BDD and the first studies to directly compare the neurobiology of anorexia nervosa and BDD. He teaches cognitive-behavioral therapy and psychopharmacology in the UCLA Anxiety Disorders Clinic.
---
DECEMBER 2016
Wednesday – December 7th – 7pm
Dr. Eric Levander, M.D., M.P.H., F.A.P.A will be speaking on: "Current treatments for persistent mental illness. Ask the Doctor."
Dr. Levander will be presenting an update on medications for bipolar disorder and depression. Bring your questions, it's Ask The Doctor.
Dr. Eric Levander, M.D., M.P.H., F.A.P.A. is a board certified psychiatrist and a Distinguished Fellow of the American Psychiatric Association. He is an Assistant Clinical Professor of Medicine at the David Geffen School of Medicine at UCLA. Dr. Levander trains residents in psychiatry at the Mood Disorders Clinic at the Semel Institute for Neuroscience and Human Behavior at UCLA. In private practice Dr. Levander is experienced in the evaluation and treatment of many areas of adult psychiatric problems such as major depression, bipolar disorder, anxiety disorders, schizophrenia, and chemical dependency.
---
NOVEMBER 2016
Wednesday – November 2nd – 7pm
Dr. Eda Gorbis PhD, LMFT will be speaking on "Treating Obsessive-Compulsive Disorder" 
Fear of germs, extreme cleanliness, compulsive organizing, counting, hoarding, hand washing, demanding behaviors, and aggressive or harmful behavior to self or others.
Dr. Eda Gorbis, PhD., LMFT (Dr. G, as she is affectionately called) is the Founder and Executive Director of the Westwood Institute for Anxiety Disorders in Los Angeles. The Institute is often called a center of 'last resort' for Obsessive-Compulsive Disorder (OCD), Body Dysmorphic Disorder (BDD) and other anxiety & spectrum disorders. For 17 years Dr. Gorbis has also been an Assistant Clinical Professor in the Department of Psychiatry at the UCLA School of Medicine, and currently holds a position as Assistant Clinical Professor of Psychiatry & Biobehavioral Sciences at the USC Keck School of Medicine. By discovering new treatment methods, Dr. G. brought hundreds of people with prior treatment failures to normal functioning.
---
OCTOBER 2016
Wednesday – October 5th – 7pm
Sanjeet Sihota, MSW will speak on Dr Xavier Amador's book: 'I'm not sick, I don't Need Help'
Mr. Sihota  will be teaching Dr Amador communication tool called LEAP. These tools help promote improved relationships and medication and treatment compliance with your relative.
SANJEET SIHOTA, MSW completed his Master's in Social Work and started his own company PeerCoach in 2006 after recovering from three psychiatric hospitalizations. He works with many of the top psychiatrists throughout Los Angeles providing evidence based psychosocial rehabilitation. Sanjeet was personally trained by Dr. Amador in the LEAP method and is a faculty member at the LEAP institute.
---
SEPTEMBER 2016
Wednesday – September 7th – 7pm
"What is Borderline Personality Disorder and What is the Best Treatment?"
If you are a family member struggling with a relative with the possibility of a Borderline Personality Disorder diagnosis or who has already been diagnosed, come and learn best options for you.
CHARLOTTE WICKHAM, MSW, is a Dialectical Behavior Therapy (DBT) therapist at Clearview Treatment Programs who will be discussing treatment options. Charlotte has years of experience with DBT groups and practicing individual DBT with clients.
---
APRIL 2016

Wednesday April 6th – 7 PM
"Assisted Outpatient Treatment (AOT)"
This program is a part of the Department of Mental Health.  Malik Tate LCSW, a clinical supervisor of the Department of Mental Health, will present a talk about ASSISTED OUTPATIENT TREATMENT and the opportunities your loved one with the Department of Mental Health.  This is a necessity!
---
Wednesday April 20th 7 PM
"Mindfulness, Living in the Present, Seeing the Visitor of Mental Illness as a Spiritual Journey"
DR MICHAEL DIPAOLO is a psychologist who specializes in treating those impacted by mental illness and their families.  His 7-week course, "How to Survive and Thrive with Mental Illness", is available on YouTube and has been viewed 75,000 times.  A great opportunity!
---
MARCH 2016

WednesdayMarch 2nd – 7 PM

"Is there such a thing as too much personality: Narcissism, Borderline, Histrionic, Sociopathy"
DR PHLIP COGEN is a psychiatrist from the UCLA Neuropsychiatric Institute.  He specializes in psychoanalytic psychotherapy using Kleinian object-relations.  he works with disorders of personality.  Don't miss it!
---

Wednesday March 16th 7 PM

"Everything you need to know to prepare for your relatives financial future"
MARCH SHULMAN will teach you to make sure your loved one has the financial resources for their future.  His company SrCHLAP has been doing financial planning for special needs since 1989.  Very useful for every family!
---
 FEBRUARY 2016

Wednesday February 3rd – 7 PM

"How to Use Humor to Reframe What's Depressing Us"
JOHN SHUCHART, successful entrepreneur and NAMI advocate, discusses growing up in an emotionally abusive home, an addiction to painkillers and an eventual plan to commit suicide.  Through it all, humor has helped him deal with these serious difficulties.  Prepare to laugh away your problems!
---
Wednesday February 17th – 7 PM

"Reclaim Your Brain:  Enhance Mind, Mood, Energy &  Memory"
DR. HYLA CASS is a nationally acclaimed innovator, speaker and expert in the fields of integrative medicine, psychiatry and addiction recovery.  She is an author in the field and has appeared on such TV shows as Dr. Oz, The View and E! Entertainment!  Don't miss her!
---